Volunteers and S Park Ranger District Finished Seeding the N Farnum Restoration Area on October 7
It takes a lot of people and a lot of tools to spread native grass seeds. A big Thank You to the volunteers, Forest Service, and donors! Photo Kristin Skoog
Energetic volunteers, blue sky, and a view northeast of the Tarryall Reservoir and aspen in Lost Creek Wilderness! Perfect day for N Farnum seeding. Photo Kristin Skoog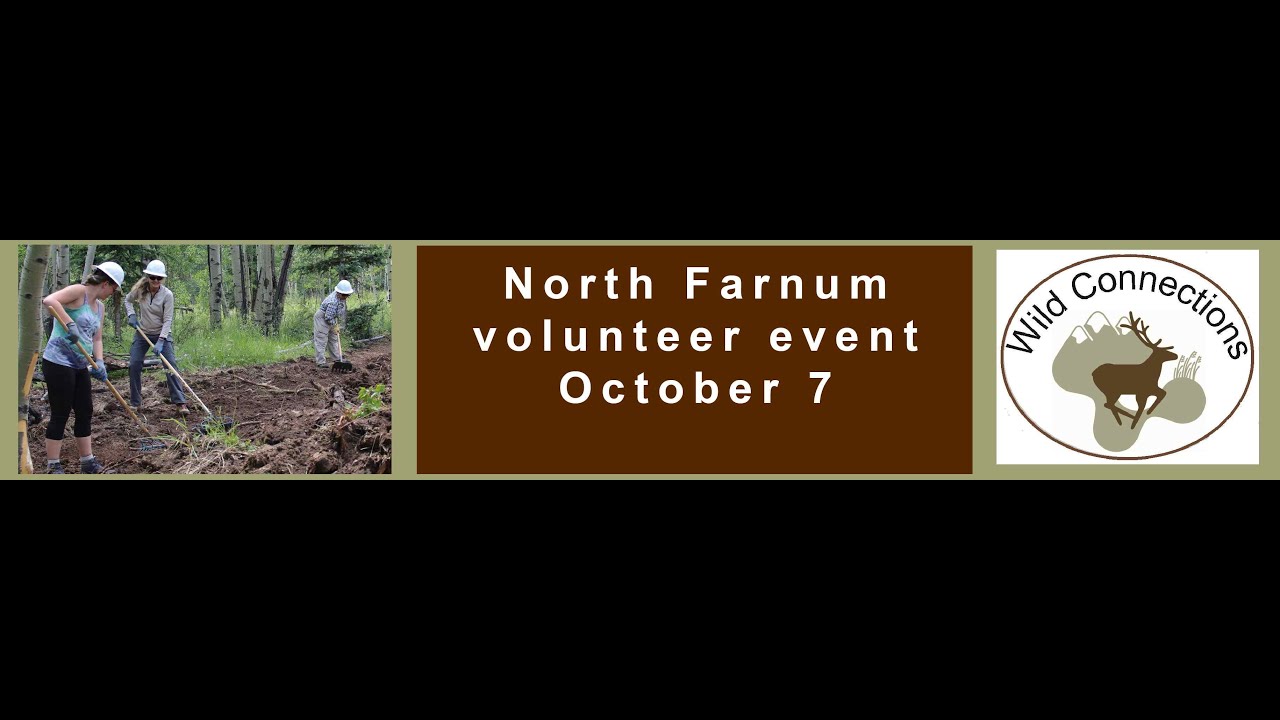 Hard work in N Farnum. Video Wild Connections
The weather was just right with a Colorado blue sky and aspen in the hills for the final step in recovering a once-abused camping and dumping site. Likely it will snow soon and the added moisture will give the native grasses planted here a headstart for next spring. Here's the YouTube video
I'm a paragraph. Drag me to add paragraph to your block, write your own text and edit me.
Wild Connections featured on
Loving Living Local
TV
Jim Lockhart and Kristin Skoog shared Wild Connections' programs and volunteer opportunities on October 25th with Nova, host of
Loving Living Local
for Fox 21 TV.
You can watch right here or go to the interview on You Tube
Our participation in the Pikes Peak region Give! campaign was highlighted.
"The Experiment" film image, by the Rocky Mountain Biological Laboratory
View the video
,
"The Experiment,"
filmed at the Rocky Mountain Biological Laboratory with David Inouye and Paul Erhlich. These scientists have up to 50 years of monitoring data on snowpack melt, phenology of wildflower blooms, arrival of hummingbirds and pollinators out of synch. The film shows 20+ years of artificial climate change plots' response to heating, presented by these engaging scientists.
Karl Ford previewed his new book
Colorado Mountain Ecosystems in Crisis, A Field Report from the Colorado Trail
. And Alison Gallensky updated us on
Wild Connections Climate Change Resiliency Project.
This presentation will have you believing in the power of beavers as ecosystem enginers!
Beaver, Photo Getty Images